I've been consistent with my workouts, and I've been pushing myself hard. The result of that is this morning when I got up I felt shot and dreaded the idea of running. I decided to not run this morning. We went to church, I came home and had lunch, then I took a nap. I felt much better after my nap, so then I went for a run. It was smart to wait. I had wanted to go 6 miles, but told myself I could bail at 5 if I felt rough, but I made 7! It was beautiful out, so sunny. The lake had a bit of ice on it and there were still patches of snow on the ground, so it looked pretty, but the temperature was 50, so it was warm. I had a great run, then came home and did 5 x 5 pull-ups with 1 minute planks in-between. I'm still trying for the 5 minute plank. The challenge was for 5 minutes, my personal goal was 3. I made over 3 minutes this week, so now I would like to make it to 4 minutes. Who knows, maybe I'll make it to 5 minutes.
I also did a bit of shopping today. I had a coupon for Sierra Trading Post for 40% off. My daughter needed new ski pants, so I ordered those, but I also ordered myself summer sandals. In the summer I mostly wear Chacos when I go out, and Birkenstocks around the house. My Birks are 8 years old and my Chacos are 5. Both are very worn on the bottom, so they needed to either be repaired or replaced.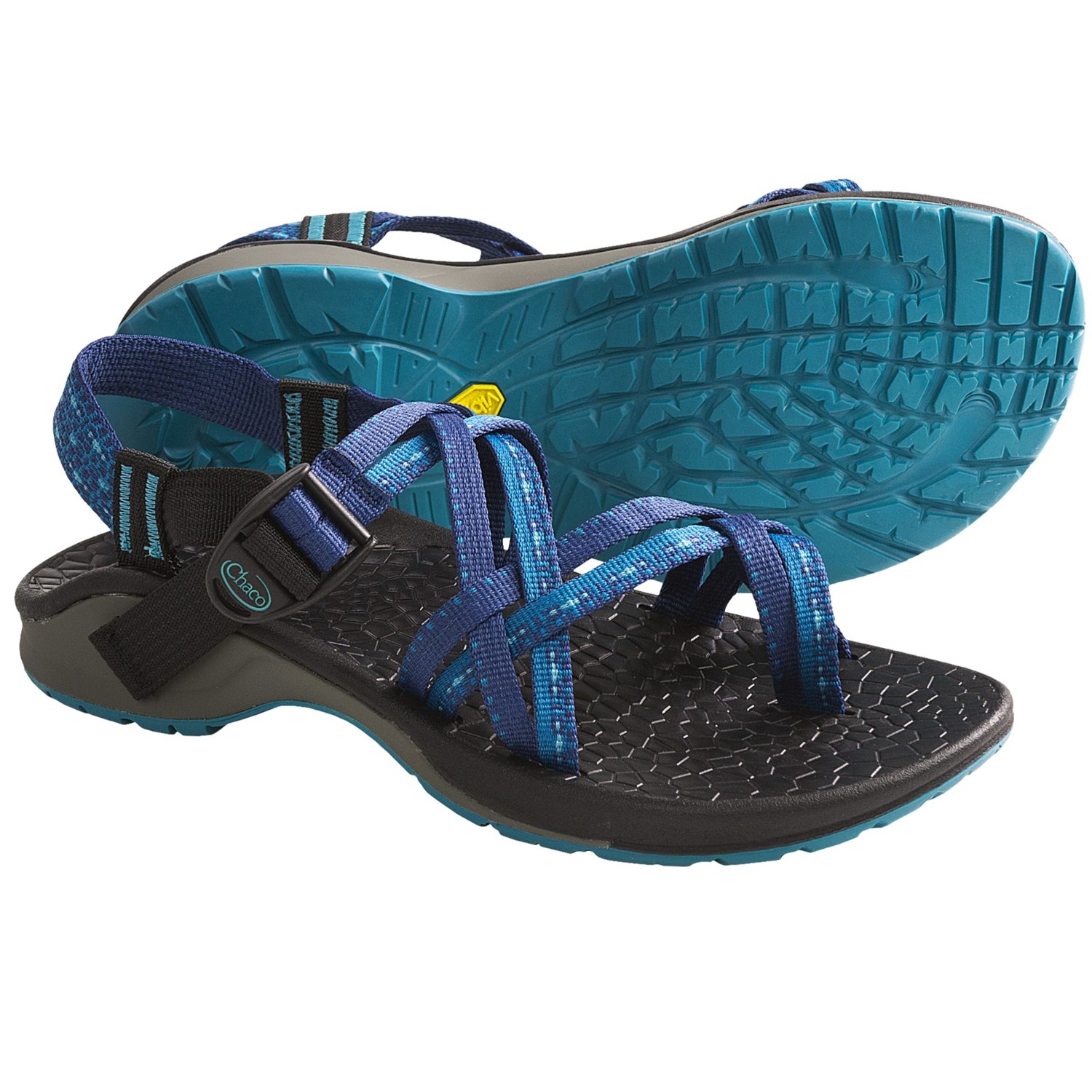 I love blue!
These will be on my feet most of the summer. I especially love to put on my Birks after I've been running. They feel so good.
Tomorrow is a rest day, and I will need it. I will do some light yoga, including the kriya I've been doing, just to stretch out before my long day (Monday's are spent out of town, not getting home to very late).